Career
BUILD IT TOGETHER WITH US
Because we are not just another IT company. First and foremost, we are people who create innovative products and services. We are one with the environment in which we plan and develop. The environment in which excellent work relationships are formed and friendships are made. We are proud to be able to help create a corporate culture that fosters concern for others, charity, the 'spirit of sport' and much more.
AND WHY IS THE DECISION TO JOIN US THE BEST DECISION YOU WILL EVER MAKE?

BECAUSE WE OFFER A FRIENDLY AND INSPIRING WORK ENVIRONMENT
Our guiding premise is to create a relaxed and friendly corporate culture. We put great emphasis on the wellbeing of our employees, encourage their personal and professional growth, and help them acquire different kinds of knowledge and special expertise. In this way, we strengthen their interaction with one another and enrich the internal knowledge base. We not only encourage vertical promotion, but horizontal promotion as well, cooperation within projects and work teams, etc. There are countless possibilities!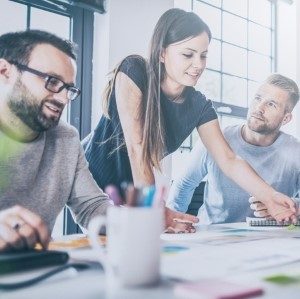 BECAUSE WE INVEST IN THE DEVELOPMENT OF ALL OUR EMPOYEES
We know exactly where we are going. We also know what kind of knowledge and skills are required to get there. We are fully aware that the financial world is in for some major changes; therefore, we are all getting ready for the future today. Knowledge and skills are upgraded through trainings and participation at conferences (at home and abroad). We do career planning together and set the objectives to be followed; in the end, we also reward their successful achievement.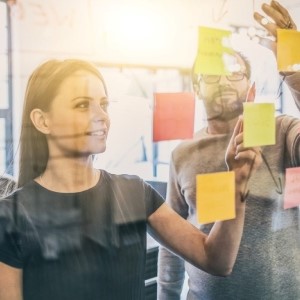 BECAUSE WE PUT MUCH EFFORT INTO THE WELLBEING AND SATISFACTION OF OUR EMPLOYEES
Only if healthy and satisfied, employees can be creative and successful. More often than not, today's lifestyle is overwhelming, putting us under great pressure. We are fully aware of the importance of good work-life balance. The 'cherry on the top' is certainly Halcom's breakfast, which complements the offer of warm drinks available in our well-stocked kitchen, activities offered by BES sports club, and various social awareness-raising activities, to name just a few.